The Unsharp mask filter is a powerful tool to sharpen photos or to sharpen or extract more detail from clouds and water. Using the technique can make the water or clouds look amazing.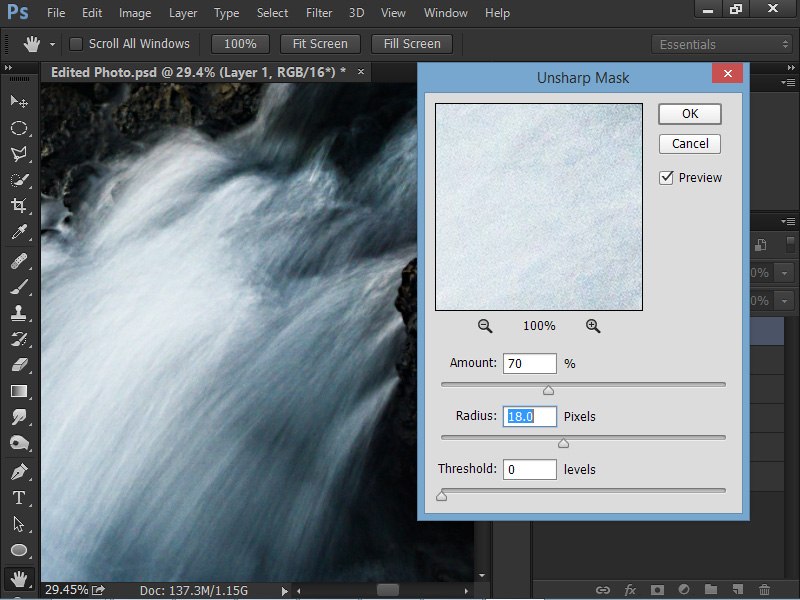 It all depends on the photo and your personal preference. For water, it is best to use a low amount and a high radius.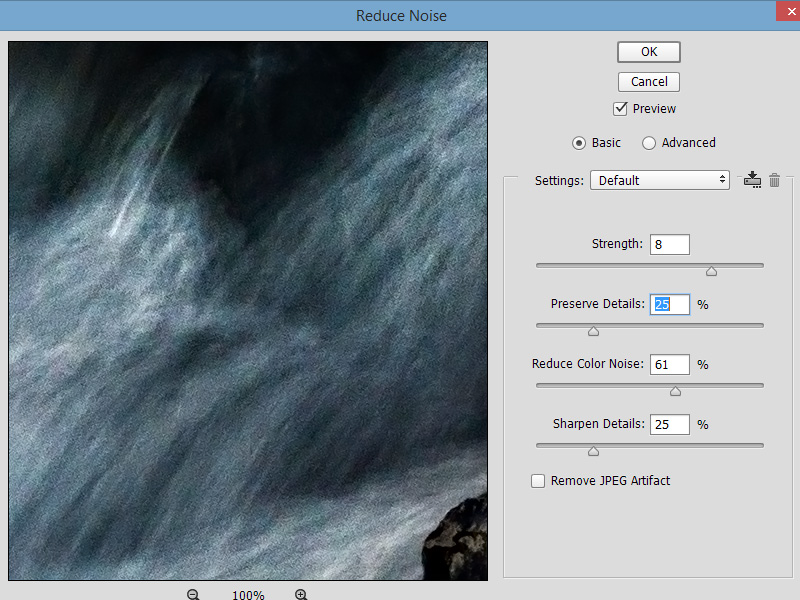 After applying the filter, you may see an increase in noise. Photoshop's built in noise reduction filter works great to reduce the luminance and the color noise.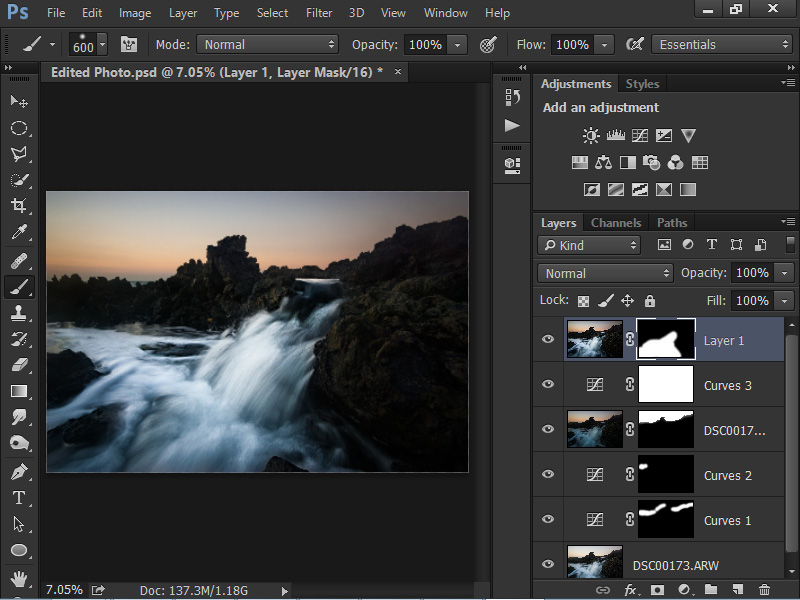 Use a layer mask to isolate the parts you do not want the unsharp mask to effect.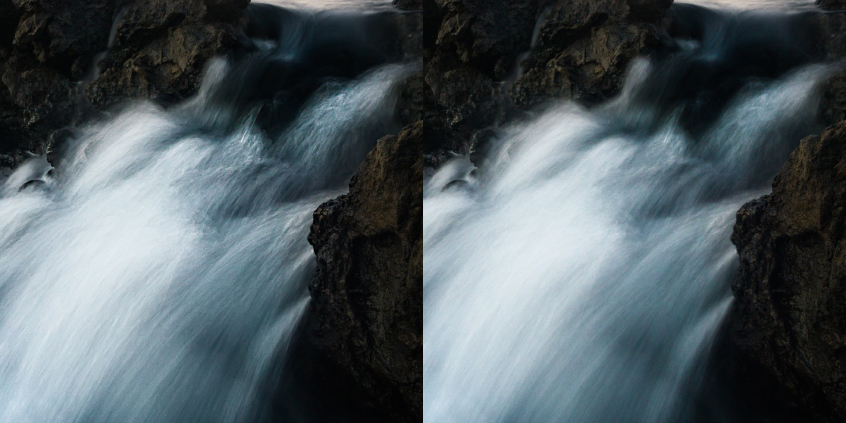 Before (left), after (right).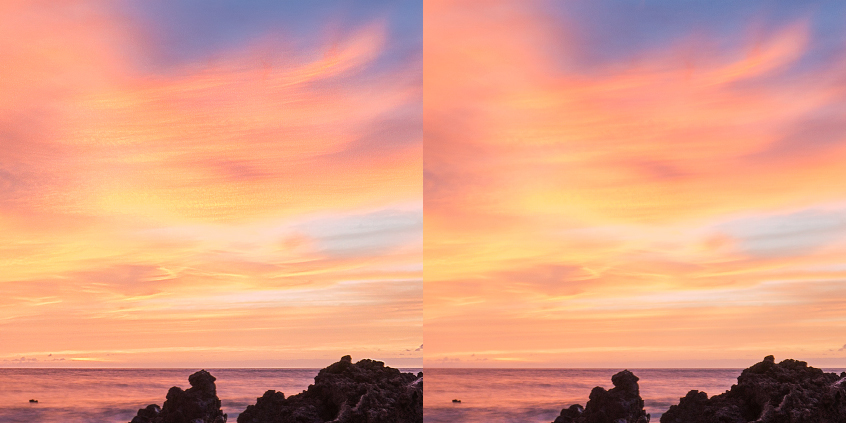 Using the same method for clouds, it is best to use a high amount and a low radius. Before (left), after (right).
Watch how I edited the waterfall photo in full detail: