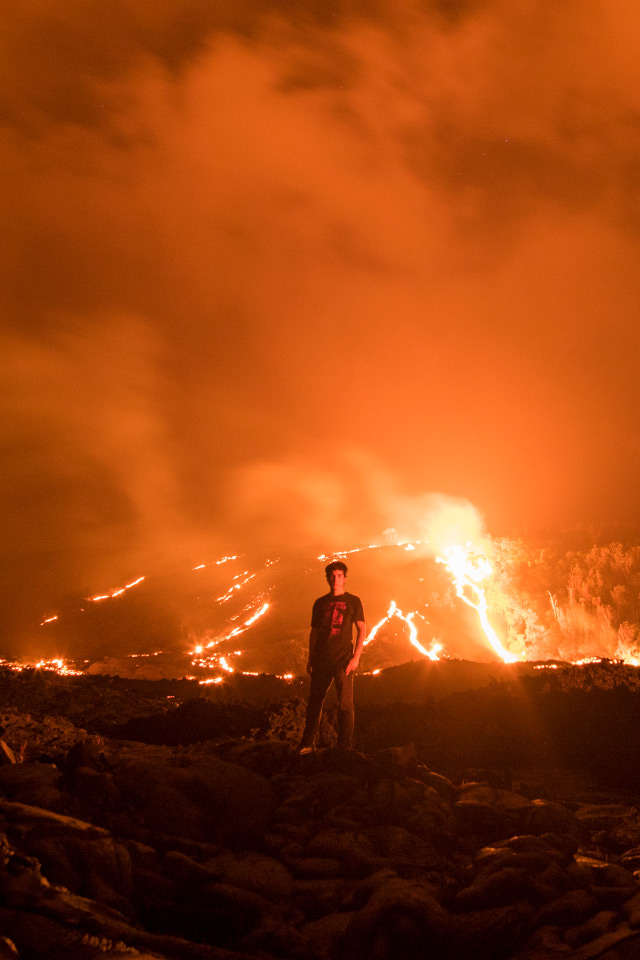 ALOHA, I'M RAIATEA!
I was born and raised on the Big Island of Hawai'i. Growing up in Hawai'i allowed me to gain a first-hand appreciation for our waters, forests, mountains, our 'āina. I found a passion for landscape photography in high school and have had the opportunities to explore our islands and beyond. I graduated from the University of Hawai'i at Hilo with a business degree and currently reside in Tacoma, WA.
FAQ:
What equipment do I use?
Cameras:

Sony a6000, Sony RX100 IV,

Sony a7S , Sony a7 III
Lenses:

Full Frame: Sony 24-105 f/4, Sony 12-24 f/4, Sony 70-200 f/4, Rokinon 14mm, Rokinon 24mm, Sony Zeiss 55mm f/1.8, Nikon 500mm f/8 Reflex, Olympus 200mm f/5
Crop: Rokinon 12mm, Sony 16-50mm, Sony 55-210mm
Tripods: The most underrated equipment in a photographer's setup. Don't cheap out on them!
Feisol CT-3342 legs + Feisol CB-40D ball head: Very well built and versatile tripod. The best feature is that it lacks a center column. I can get it really low, which I do quite often.


Slik Pro 723CFL legs + Sirui K-20X ball head – My workhorse for real estate and vacation rental photography.

Sllik Pro 614CF legs + Sirui C-10X ball head – My ultimate lightweight tripod.
Sirui T025X legs + Sirui C-10S ball head – Good all around lightweight setup.
Timelapse stuff:
Syrp Genie Mini, Revolve Travel Slider
Filters:
Tiffen 3-stop ND filter: Couldn't shoot seascapes without it. Allows me to get long exposures.

Tiffen Circular Polarizer: Makes waterfall photos look really good.

Other stuff:
Lighting – Paul C Buff Einstein and DigiBee, Yongnuo YN-560 III flashes, flash triggers, stands, and umbrellas.

Bags – Mindshift Backlight 26l,

Lowepro Event Messenger 150,

Osprey Aether 60 Hiking Bag
Do I photoshop my photos?
Yes, but not quite like what it implies. I use it to blend bracketed photos in situations where my camera can't capture the whole range of light in a single exposure (sunrises / sunsets). I also use it to selectively adjust the contrast and color. I don't use it to move or resize objects. I don't add anything to my images that aren't already there. If I ever composite my photos, I will mention it in the description. I strive to rely on good compositions and lighting. I can't make a bad photo look good in Photoshop, but I can make a good photo look great. You can see exactly how I edit my photos here.
What software do I use?
Lightroom: Great for organizing my photos, initial photo edits, and editing timelapses.

Photoshop: For editing that I can't get done in Lightroom

Premiere Pro: Video editing

LRTimelapse: Creating timelapse transitions

After Effects: Compiling timelapse sequences, and some special editing